Akcija!
Nvidia Jetson Nano Developer Kit 4GB
(Sa PDV-om)
30 na zalihama
Opis
Popust je aktivan od 1.06. do 30.06. ili do isteka zaliha.
Instaliramo JetPack OS (Nvidia official) na svaki isporučeni uređaj !
Preporučujemo kućište, ventilator, napajanje, wifi/bluetooth, usb wifi, usb wifi (ac), Hdmi kablovi, DP kablovi, kamere, kamere, kamere
Za proširenje memorije preporučujemo usb fleš
SKU: 21802
Part Number: JETSON-NANO-DEV-KIT
Jetson Nano Development / Expansion Kit, Alternative Solution Of B01 Kit, Optional Jetson Nano Core Module
Jetson Nano Development / Expansion Kit
Compatible With Both Jetson Nano And Jetson Xavier NX
Based on AI computers Jetson Nano and Jetson Xavier NX, providing almost the same peripheral interfaces (no micro SD card slot, built-in 16GB eMMC instead), size and thickness as the Jetson Nano Developer Kit (B01), more convenient for upgrading the core module. By utilizing the power of core module, it is qualified for fields like image classification, object detection, segmentation, speech processing etc. and can be used in sorts of AI projects.
Comparing Appearance With B01
Compatible With Expansion Modules And Cases Of The Jetson Nano Developer Kit (B01)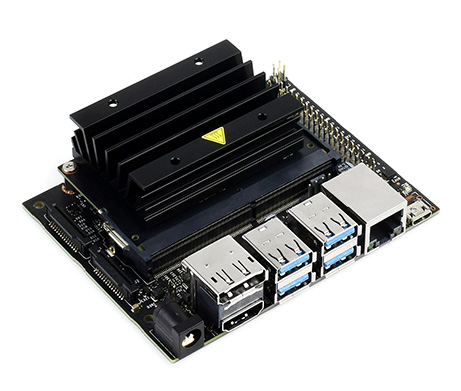 Jetson Nano Developer Kit (B01)
JETSON-NANO-DEV-KIT
Compatible With Two Core Modules
The Carrier Board Is Compatible With Jetson Nano And Jetson Xavier NX
Convenient For Hardware Upgrading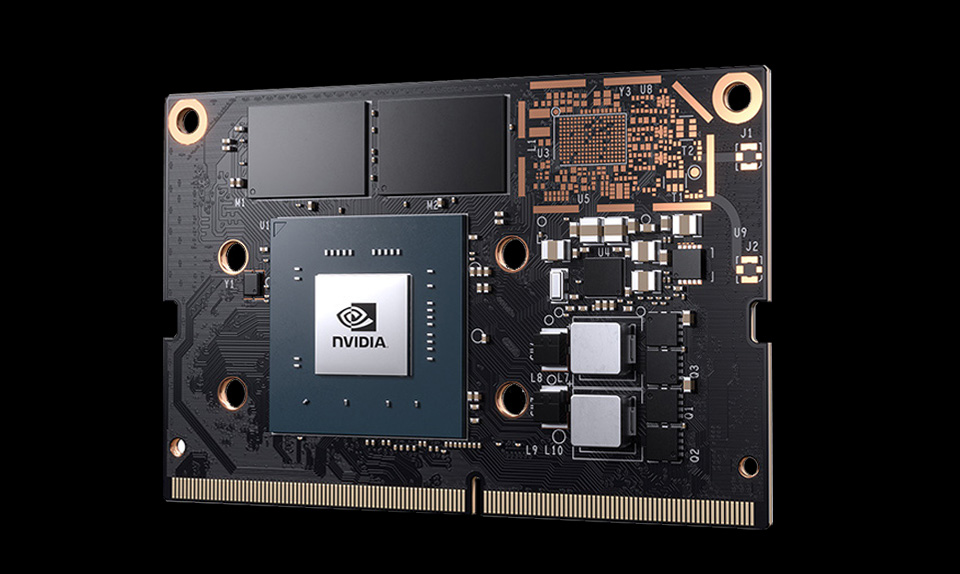 Play Around With Binocular Vision
Supports 2-Lanes CSI Camera, Suitable For Binocular Vision Applications Such As Parallax Algorithm Ranging, Facial Recognition, Organism Detection, VR Video Recording…
Dual 4K Outputs
Supports DisplayPort And HDMI High Definition Ports
4x High Speed USB3.0
USB3.0 High Speed Data Transmission, Allows More USB Peripherals
Color-Coded 40PIN GPIO Header
Color-Coded Header Pins With Clear Labels, Handy For Use
Introduction
Core module socket
M.2 Key E connector
PoE pins: PoE module is not included
40PIN GPIO header
Micro USB port: for 5V power input or for USB data transmission
Gigabit Ethernet port: 10/100/1000Base-T auto-negotiation, supports PoE if external PoE module is connected
4x USB 3.0 port
HDMI output port
DisplayPort connector
DC jack: for 5V power input
2x MIPI CSI camera connector
Outline Dimensions
JETSON-NANO-DEV-KIT
JETSON-IO-BASE-A (carrier board)
Jetson Nano module
Official heatsink
1
2
3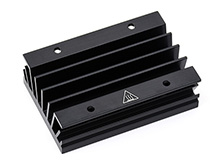 Samo prijavljeni korisnici koji su kupili ovaj proizvod mogu ostaviti komentar.
Možda će vam se svideti …