Nova kamera Raspberry Pi High Quality Camera
8,590.00 RSD (Sa PDV-om)
4 na zalihama
Opis
Samo kamera, bez sočiva!
Sočiva su ovde:
Raspberry Pi High Quality Camera
12.3 megapixel Sony IMX477 sensor, 7.9mm diagonal image size, and back-illuminated sensor architecture, with adjustable back focus and support for C- and CS-mount lenses
Getting started
Interchangeable lenses
The High Quality Camera is designed to accept CS-mount lenses and, with the supplied adapter, C-mount lenses. The CGL 6 mm CS-mount and 16 mm C-mount lenses are examples of third-party products that are compatible with the High Quality Camera; see step-by-step instructions for fitting these CS-mount and C-mount lenses.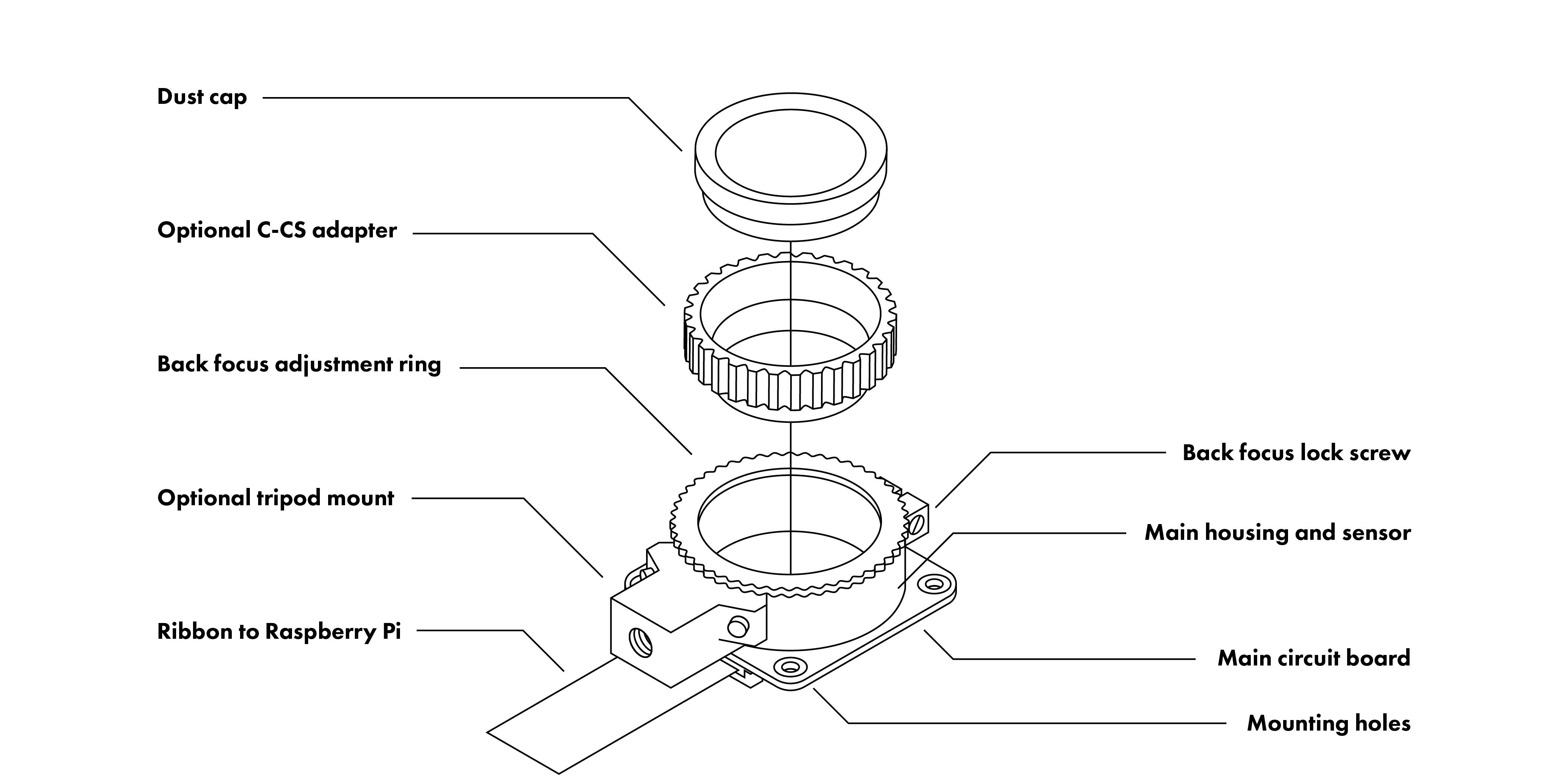 Operating instructions
For a guide to getting your camera up and running, including back focus adjustment, tripod mounting, connecting your camera to a Raspberry Pi computer, and operating camera software in Raspbian to capture images, see our online Getting started guide.
Specifications
Sony IMX477R stacked, back-illuminated sensor, 12.3 megapixels, 7.9 mm sensor diagonal, 1.55 μm × 1.55 μm pixel size
Ouput: RAW12/10/8, COMP8
Back focus: Adjustable (12.5 mm–22.4 mm)
Lens standards: C-mount, CS-mount (C-CS adapter included)
IR cut filter: Integrated
Ribbon cable length: 200 mm
Tripod mount: 1/4"-20
What's included?
Circuit board with the Sony IMX477 sensor
200mm FPC cable
Milled aluminium lens mount with integrated tripod mount
Focus adjustment ring
C- to CS-mount adapter
Deklaracija
| | |
| --- | --- |
| Šifra: | R0035 |
| Naziv: | Nova kamera High Quality |
| Vrsta: | Raspberry Pi |
| Zemlja porekla: | V.Britanija |
| Zemlja uvoza: | Slovenija |
| Uvoznik: | MALINA 314 doo, Beograd |
| Telefon: | 061-640-2013 |
Samo prijavljeni korisnici koji su kupili ovaj proizvod mogu ostaviti komentar.